CHIPPENDALE MEETS MACHINE AESTHETIC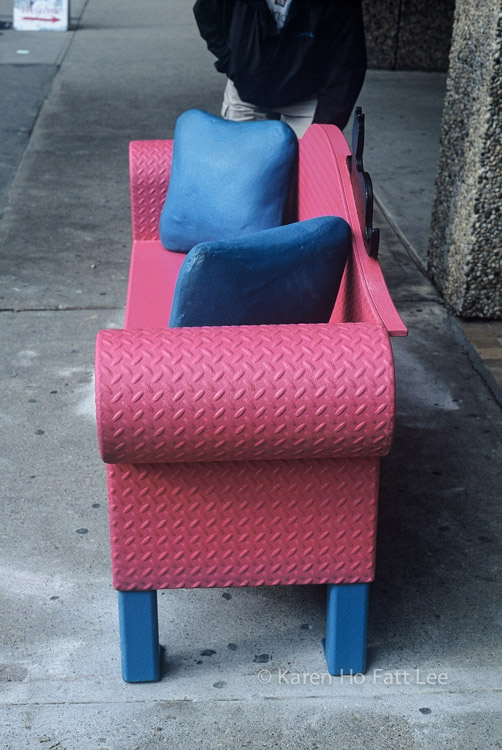 Bench for public sidewalk. A familiar object is placed in an unfamiliar context. Intent was to bring the inside outside by placing familiar everyday image of a Chippendale style sofa in a different /outdoor context. The comforts of the inside of home are brought outside. Infused with unusually bright colours as a means to distance it from the familiar.
Size: 3 feet wide x 7 feet long x 3 feet deep
Materials: Checkerplate steel, polyurethane paint.
Location: Located on public sidewalk in Calgary, Alberta, Canada
Commissioned by the 4th St. BRZ Revitalization Zone.